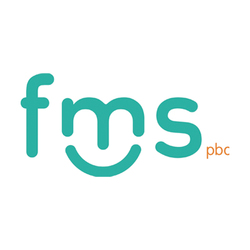 Facilities Management Services
Accounting Specialist
Louisville, KY
Paid holidays, Paid vacation, 401K / Retirement plan
$35,000.00 – $40,000.00 Annually
Facilities Management Services, Louisville's premier contract cleaning company is currently seeking an Accounting Specialist to handle various accounting duties including customer billing, payables, collections, payroll data entry, etc.
This is a Full-Time position 1st Shift.
$35,000 to $40,000 annually depending on experience.
FMS offers above industry wages, insurance options, flexible scheduling, 401K with match, paid vacation, paid holidays, and admission to all FMS employee and community programs and initiatives.
Apply using quick apply with resume included or visit our website for application.
FMS is headquartered in Louisville, serving all of Metro Louisville, Central Kentucky with branch operations in Shelbyville, Lexington, and New Albany IN. We specialize in contractual janitorial work, post-construction cleaning, and floor care services. Our diverse team includes over 850 team members. We focus on team and our core values, customer service, development, and training. FMS is the first janitorial company in the world to become a certified B-Corporation. 
Our mission is to provide opportunity and access to our team members and help the communities where they live thrive. 
Education requirements
High School Diploma/Some College
Experience requirements
Previous accounting/clerical experience desired
Responsibilities
Duties include and are not limited to:
Complete customer billing accurately
Enter payable and supply invoices
Perform collection calls and correspondence
Enter payroll corrections
Reconcile and allocate invoices from vendors
Identify and relay finance request, problems, errors, and inconsistencies to manager
Help others complete finance tasks as needed
Demonstrate FMS core values, professionalism, and positivity
Communicate customer and stakeholder information to department leaders
Communicate work requests to manager
Identify and report financial needs to FMS leaders
Communicate progress on assigned tasks
Follow FMS finance policies and procedures for billing, payroll, payables, and collections
Complete reporting and documentation according to finance policies and procedures
Facilities Management Services, Inc. is an Equal Opportunity Employer.
xh8teyk4r2bk
121142667