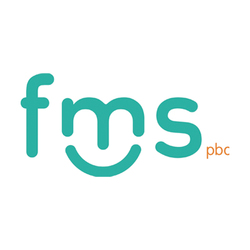 Facilities Management Services
Assistant Supervisor - 1st / 2nd Shift
Louisville, KY
Paid holidays, Paid vacation, 401K / Retirement plan
Facilities Management Services Louisville's premier contract cleaning company. 
Currently seeking an Assistant Supervisor!
Full-Time position. 1st Shift, 2nd Shift, Weekends.
$14.00/hour or more DOE
We offer flexible scheduling, 401K, paid vacation, paid holidays, insurance benefits, and admission to all FMS employee and community programs and initiatives.
Responsibilities
Assign cleaning tasks to team members
Cleaning routes are assigned by Supervisor
Identify and resolve minor, immediate issues (cleaning, customer, employee, safety)
Train team members
Perform required FMS equipment and supply processes
Demonstrate FMS core values, professionalism, and positivity
Coach and motivate employees
Recognize work well done
Provide a steady, calm presence when challenged
Verify cleaning is completed to FMS standards
Identify safety, cleaning, employee, and customer needs during visits
Identify and communicate customer, safety, cleaning, and employee needs to Supervisor
Communicate company initiatives and employee programs to team members
Perform required FMS customer communication protocols
Apply with resume/work history included or visit our website for an application. See apply buttons
About Us
Headquartered in Louisville, serving all of Metro Louisville, Central Kentucky with branch operations in Shelbyville, Lexington, and New Albany IN. We specialize in contractual janitorial work, post-construction cleaning, and floor care services. Our diverse team includes over 850 team members. We focus on team and our core values, customer service, development, and training. FMS is the first janitorial company in the world to become a certified B-Corporation. Our mission is to provide opportunity and access to our team members and help the communities where they live to thrive. 
Facilities Management Services, Inc. is an Equal Opportunity Employer.
jz79ptwpltua
135280826