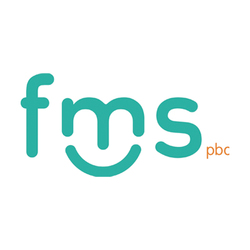 Facilities Management Services
Athletic Liaison
Bowling Green, KY
Facilities Management Services is Louisville's premier contract cleaning company. Headquartered in Louisville, serving all of Metro Louisville, Central Kentucky with branch operations in Shelbyville, Lexington, and New Albany, IN. We specialize in contractual janitorial work, post construction cleaning, and floor care services. Our diverse team includes over 850 team members. We focus on team and our core values, customer service, development and training. FMS is the first janitorial company in the world to become a certified B-Corporation. Our mission is to provide opportunity and access for our team members and to help the communities where we live thrive.
Now hiring Athletic Liaison
Job Description
Responsibilities include and are not limited to:
·         Following the daily directions of the School Athletic Directors
·         Performing set ups for school sporting events
·         Lining football and baseball fields
·         Setting up traffic cones
·         Setting up bleachers, and operating scoreboards
·         You will be required to work outside in varying temperatures and weather conditions.
Benefits
We offer flexible scheduling, 401K, paid vacation, paid holidays, insurance benefits and admission to all FMS employee and community programs and initiatives.
Transportation to and from work is required.
Apply using quick apply method with resume/work history attached.
Facilities Management Services, Inc, is an Equal Opportunity Employer.
8puanbpttydd
144704778