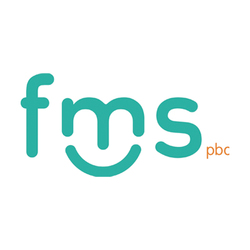 Facilities Management Services
Cleaners - Full-Time
Bowling Green, KY
Looking for Good People - Now hiring Janitorial Cleaners!
Full-time positions are available for various Bowling Green, KY locations.
Facilities Management Services is the only janitorial service in the world to be a certified BCorp and we are committed to our social mission: to provide opportunity and access for our employees and help the communities where we live thrive. Come and join our family and be a part of something special!
Apply using quick apply method or visit our website for application - See apply buttons.
Benefits
• Competitive Pay
• Paid Vacations
• Paid Holidays
• 401k
• Maternity and Paternity Leave
• Referral Bonuses
• Training and Development Programs
• Opportunity for Development and Advancement
Qualifications
Background check required
Responsibilities
Responsibilities include but are not limited to; sweeping, mopping, dusting, wiping surfaces, restroom cleaning, trash removal, vacuuming, and overall general cleaning.
Must be able to lift up to 40 lbs and carry up to 25 lbs.
Work Hours
1st, 2nd and various shifts
abbjb5gmox9k
257825560