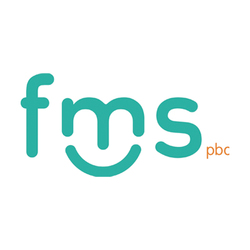 Facilities Management Services
Director of Janitorial Operations
Sorry, this job has expired.
Louisville, KY
Facilities Management Services seeking a Director of Janitorial Operations
Company Overview
FMS pbc is an innovative, Kentucky-based professional janitorial service with a diverse customer and employee base within 125 miles of Louisville. We are a for-profit social enterprise and strongly believe that our financial success is linked to our internal culture and external impact in the neighborhoods we serve. Our goal is to continue our 19 year run of continuous growth, increase profitability, and serve our employees and neighborhoods by addressing social issues around physical and financial health.
Job Skills / Requirements
The Successful Candidate 
The Successful Candidate is a true leader that takes pride in being part of the FMS Story and instills that pride in others. He/she positively leads people through challenges and provides opportunities for people to reach their potential. He/she exhibits a strong work ethic, self-motivation, the discipline to follow procedures, organizational and planning skills and a positive, friendly attitude. He/she will drive results through effective leadership, accountability, problem solving and procedural oversight. He/she will help create a positive, team-oriented environment and are champions of FMS initiatives, values and our mission to use our resources to provide opportunities and access for our employees and help the communities where we live thrive.
This position reports directly to the Vice President of Operations.
Responsibilities include and are not limited to:
Ensuring leadership is executing FMS procedures effectively
Identifying recurring financial, procedural, relationship (Customer/Employee), and quality deficiencies
Developing and executing plans to resolve or improve deficiencies and present to VP
Evaluating and modifying plans as needed
providing finalized improvement plans to customers and VP
providing regular updates on successes to customers and VP
Conducting face-to-face meetings with employees in order to build relationships, inspire, coach, hold people accountable and develop others
Meeting with customers on a regular basis
Performing account quality inspections
Maintaining a culture of accountability to uphold company initiatives and standards
Ensuring profitability by owning P&L responsibility
Overseeing all daily operations for service area
Ensuring FMS' values and mission are reflected in every aspect of the role 
Benefits include:
Health Insurance
Company vehicle
Two weeks paid vacation with flexibility
Paid maternity/paternity leave
Paid Short Term Disability
Profit sharing
Competitive Salary based on experience
401K
Education Requirements:
High School Diploma/Some College
Facilities Management Services, PBC is an Equal Opportunity Employer.
Our benefits include Medical Insurance, Life Insurance, Dental Insurance, Vision Insurance, Paid Vacation, Paid Holidays, Short Term Disability, 401K, Service Awards, Referral Bonuses, Admission To All FMS Employee and Community Programs and Initiatives, Flexible Scheduling.
This is a Full-Time position 1st Shift, 2nd Shift.
w1crdtvsivcq
257911367