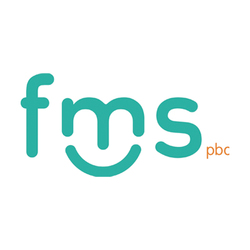 Facilities Management Services
Facility Pressure Washer
Sorry, this job has expired.
Louisville, KY
Facilities Management Services seeking
Facility Pressure Washer for Louisville location
This job reports to the Account Supervisor
This is a Full-Time position 3rd Shift.
Responsibilities:
Spray all tables, equipment, floors, clearing large debris, with hot water (185) utilizing the yellow hoses.
Foam all tables, equipment, floors with the Chlorinated Degreaser using the 30 gal. Foam dispenser machine.
Foam dispenser machine is operated by attaching an air hose to the unit to pressurize.
Degreaser foam is dispensed by placing finger over hole on side of handle
Rinse all tables, equipment, floors with hot water using the yellow hoses.
Scrub any surface that may still have debris with a red scrub brush and re-rinse
Squeegee excess water off floors
Sanitize all tables, equipment, floors, with Sanitizer (Sani-T plus) using the 20 gal dispenser machine.
Dispenser machine is operated by attaching an air hose to the unit to pressurize.
Apply bleach to all white cutting boards
Complete and audit cleaning tasks within the time frame allotted with the understanding that the USDA audits the facility twice daily.
Coveralls and waterproof boots provided.
This account requires attention to detail and ability to perform in an effective and efficient manner.
Pressure washing experience preferred but not required.
Must have reliable transportation.
We offer flexible scheduling, 401K, paid vacation, paid holidays, insurance benefits and admission to all FMS employee and community programs and initiatives.
Apply using quick apply method or on company website - see apply buttons.
Facilities Management Services, Inc. is an Equal Opportunity Employer.
Louisville's premier contract cleaning company. Headquartered in Louisville, serving all of Metro Louisville, Central Kentucky with branch operations in Shelbyville, Lexington, and New Albany, IN. We specialize in contractual janitorial work, post construction cleaning, and floor care services. Our diverse team includes over 850 team members. We focus on team and our core values, custome service, development, and training. FMS is the first janitorial company in the world to become a certified B-Corporation. Our mission is to provide opportunity and access to our team members and help the communities where we live thrive. 
Work hours
3rd shift
fmqxwxzoxuru
135280814