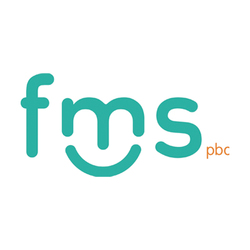 Facilities Management Services
Operations Manager
New Albany, IN
$45,000.00 – $50,000.00 Annually
Facilities Management Services seeking an Operations Manager for Southern Indiana area!
The Successful Candidate is a true leader that takes pride in being part of the FMS Story and instills that pride in others. He/she positively leads people through challenges and provides opportunities for people to reach their potential. He/she exhibits a strong work ethic, self-motivation, the discipline to follow procedures, organizational and planning skills and a positive, friendly attitude. He/she will drive results through effective leadership, accountability, problem solving and procedural oversight. He/she will help create a positive, team-oriented environment and are champions of FMS initiatives, values and our mission to use our resources to provide opportunities and access for our employees and help the communities where we live thrive.
This position reports directly to the Director of Janitorial Operations.
Responsibilities include and are not limited to:
Develop Daily Coverage Plans with Supervisors and Verify Execution
Coordinate, oversee, and verify employee training and development
Oversee, execute, and verify employee relationship/recognition/engagement procedures
Develop employee relationships through face-to-face communication
Resolve and coordinate employee needs with Supervisors
Customer Service
Develop, implement and verify customer service issue resolutions with Supervisor
Notify customer of work performed with (I Was Here Program)
Meet with customers on a regular basis
Oversee resolution of safety, security, and cleaning issues with supervisor
Perform quality inspections
Communication
Communicate customer/account issues and successes with Director on a daily basis
Communicate daily execution of plans, issues, staffing, and success with customers
Coordinate Support Services
Coordinate and oversee the execution of equipment, supply and HR needs
Schedule, coordinate, and oversee the execution of required special programs and periodic tasks
Compliance and Accountability
Verify execution of core cleaning functions and responsibilities at the supervisor and account level
Maintain account budgets by identifying overages and executing plans with Director
Ensure profitability through P&L responsibility by working with your Director to create and implement plans with your leaders at the account level
Identify HR needs and execute with HR and Director input
Complete employee evaluations
Develop, revise cleaning routes with training support
Education Requirements:
High School Diploma/Some College
Benefits:
We offer flexible scheduling, 401K, paid vacation, paid holidays, insurance benefits and admission to all FMS employee and community programs and initiatives.
Apply using quick apply method with resume uploaded or visit our website for application. See apply buttons.
Facilities Management Services, Inc. is an Equal Opportunity Employer.
Louisville's premier contract cleaning company. Headquartered in Louisville, serving all of Metro Louisville, Central Kentucky with branch operations in Shelbyville, Lexington, and New Albany IN. We specialize in contractual janitorial work, post construction cleaning, and floor care services. Our diverse team includes over 850 team members. We focus on team and our core values, customer service, development and training. FMS is the first janitorial company in the world to become a certified B-Corporation. Our mission is to provide opportunity and access to our team members and help the communities where they live thrive. 
vfdj8niwrfcg
299487076