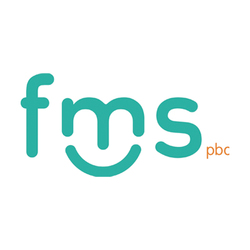 Facilities Management Services
Supervisor
Shelbyville, KY
Facilities Management Services is seeking a Supervisor for the Shelbyville, KY area.
Responsible for the overall day-to-day operations over their assigned janitorial accounts and may vary in geographical area.
The schedule requires flexibility and will require some weekend work. This is primarily a second shift position with some flexibility for days.
The pay is starting at $36,000 annually.
Facilities Management Services is the only janitorial service in the world to be a certified BCorp and we are committed to our social mission: to provide opportunity and access for our employees and help the communities where we live thrive. Come and join our family and be a part of something special!
Benefits
• Competitive Pay
• Paid Vacations
• Paid Holidays
• 401k
• Maternity and Paternity Leave
• Referral Bonuses
• Training and Development Programs
• Opportunity for Development and Advancement
Responsibilities
Responsibilities include and are not limited to:
Ensuring buildings are clean every day
Building relationships team members and customers
Training team members, checking on work quality
Filling in open routes and providing support as needed
Second Chance Employer
Please apply using quick apply with resume or work history included or visit our website for an application - See apply buttons
stz4sxazeqdj
135280829