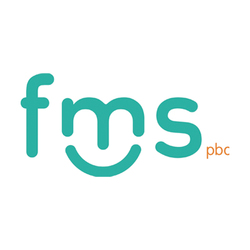 Facilities Management Services
Temporary Cleaners
Shepherdsville, KY
Looking for Good People - Now hiring Janitorial Cleaners!
Temporary, Full-time positions are available for various Bullitt County, KY locations.
Facilities Management Services is the only janitorial service in the world to be a certified BCorp and we are committed to our social mission: to provide opportunity and access for our employees and help the communities where we live thrive. Come and join our family and be a part of something special!
Apply using quick apply method or visit our website for application - See apply buttons.
Cleaner responsibilities include and are not limited to:
Cleaning assigned route(s)
Cleaning additional areas as assigned by leadership
Demonstrating FMS core values, professionalism, and positivity
Helping others complete cleaning tasks
Welcoming and assisting new team members
Following FMS Cleaning and Safety Processes
Communicating customer, cleaning, safety, and personal needs to leadership
Work Hours:
6am-2:30pm
Must have reliable transportation.
Background check required.
Facilities Management Services, Inc. is an Equal Opportunity Employer.
dlyeibtkocq6
299487075