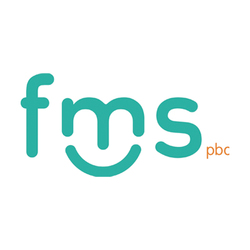 Assistant Supervisor
Sorry, this job has expired.
Louisville, KY
Paid holidays, Paid vacation, 401K / Retirement plan, Disability Insurance, Vision Insurance, Dental Insurance, Life Insurance, Health Insurance
FMS is Growing!!
We are excited to announce that we are adding Entry Level Leadership Positions to our team in Louisville, KY
This is a Full-Time position 1st Shift.
Come be a part of our family and bring your talent and skills to our new way of doing business as a BCORP.
We are the leading janitorial company for the region.
What we do is clean buildings. Who we are is a family of amazing people who've come together to better the lives of our employees, their families and our community. We would love to have you help us and become a part of our story.
Assistant Supervisors enjoy working directly with team members and customers, are able to lead groups of people and take pride in seeing them succeed, and are able to implement plans to handle outages and minor problems on a daily basis.
Most importantly, Assistant Supervisors treat our team members and customers well, they enjoy the relationships they create at work, and they help to ensure that FMS provides quality cleaning services by passionately working to be an employee-centered company with positive social impact. They are a core function to ensuring our buildings our clean and daily assist with cleaning tasks throughout our customer accounts.
Our benefits listed above also include Service Awards, Referral Bonuses, Admission to all FMS Employee and Community Programs and Initiatives, Flexible Scheduling.
Apply online with resume/work history - See Apply button
Facilities Management Services, Inc. is an Equal Opportunity Employer.
High School Diploma or Equivalent
Previous experience in similar environment preferred
14600010